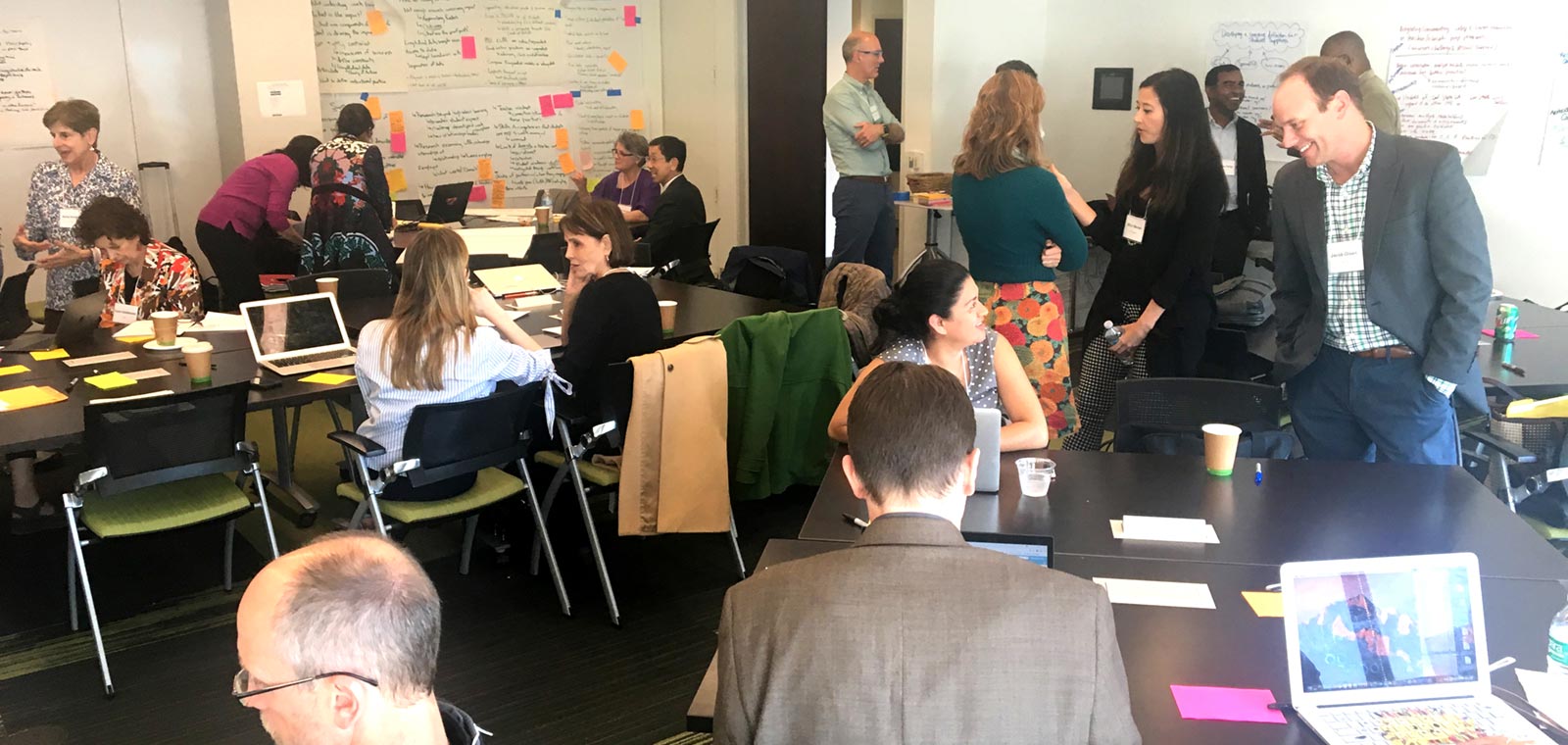 Our Approach
We value inclusive, shared leadership for equity.
We believe in the power of a mobilized community of learners.
We support educators to collaborate at all levels and across systems to co-create equitable schools.
We work at the nexus of research, practice, and policy, to impact teaching, leading, and learning.
We facilitate practical research, and the use of research in partnership with learning communities, to produce research-based solutions to critical equity challenges.
We build leadership capacity at every level within education systems.
Convening & Facilitation
We believe high quality collaboration is essential to influencing system change.
We facilitate collaborative convenings that bring people together to achieve common goals, advancing educational equity in teaching, leading and learning. We work with educators, leaders, organizations, partners, Communities of Practice, and Professional Learning Communities to collaboratively achieve common goals. We support goal setting and agenda development to collaboratively design and engage in reflective learning, effective planning, and empowering action.
Leadership Development
We believe effective and collaborative leadership at every level is needed to build individual and collective agency.
We engage leaders in mapping their contextual equity terrain, both assets and challenges; and in investigating root causes to excavate and enhance transformative possibilities. We design experiential activities that enhance leaders' capacity to address systemic equity issues. Through inclusive and sustained partnerships, co-designed capacity building intensives, focused planning processes, and creative, research-based innovations, we support leaders in building collaborative initiatives that hold promise for transformation of systems, districts, schools, programs, and pathways.
Coaching
We believe that the process of change and transformation requires a reflective practice, honorable support and a learning community that fosters trust.
We coach team leaders, site leaders, district leaders, and system leaders, individually or in teams. We work with teams at every level: district, site, and pathway teams, district and cross-segmental communities of practice, boards and executive cabinets, using customized and contextual coaching modalities and coaching for equity frameworks. Our highly trained, certified coaches assess needs to meet our partners where they are, then co-develop and regularly review a plan of action and continuous improvement to achieve specific goals.
CCASN's resources support the equitable transformation of schools, including various aspects of college and career pathway development. Please contact us if you have difficulty finding what you need, or are interested in the services we offer to support this work.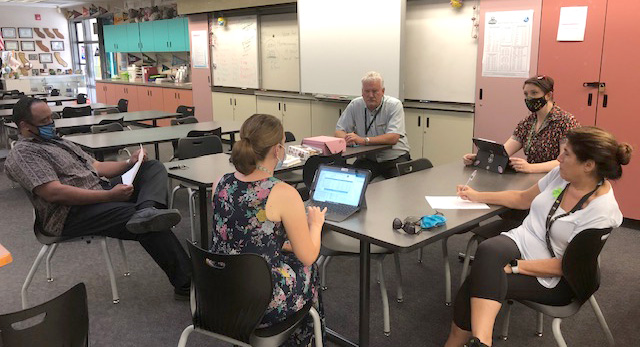 Moving the Needle
CCASN recently completed a very successful partnership with the California Department of Education, the California Department of Education Foundation, the Orange County Department of Education, and MDRC to provide targeted professional development for California Partnership Academies (CPAs). Funding for this project, Moving the Needle, was provided by the Arnold Ventures Foundation. Because CPAs report data yearly showing positive results, this grant funded three-day sessions designed to increase that success, focusing on the three main components of successful academies: the School-within-a-School model; work-based learning opportunities; and partnerships with business, industry, community, and post-secondary partners.
The Human Centered Design Thinking (HCDT) process from the d.school at Stanford was used to help integrated teams of academic and CTE teachers examine their academy practice and plan for improvement. Twenty teacher leaders from CPAs around the state trained to be facilitators to support the nearly one hundred CPA teams who participated in the three-year project. Facilitators worked with individual academy teams leading them through the thoughtful HCDT design and redesign process to develop a comprehensive Implementation Plan. After each intensive session, the teacher leaders continued to support their academies, and all teams and facilitators met for updates and reporting during the annual Educating for Careers conference.
MDRC has a separate grant from Arnold Ventures to conduct a long-term evaluation of CPAs. This study will look at the effects of CPAs on students' high school graduation, college certificate or degree attainment, and employment and wages for the first eight years after high school graduation. Fifteen CPAs are participating in the study, which follows students who began attending a CPA in 2018, 2019, or 2020. Ten of these CPAs participated in Moving the Needle. The first report, which will include information about students who participated in a CPA and students who did not, will be published in June 2024.