Workshops
CCASN has led the following workshops, and many others, related to High School Redesign
Setting Measureable Goals so All students are College & Career Ready
The Role of Teacher Leaders in School Redesign
Communicating a Shared Vision and Commitment
Ensuring Equity in School System Redesign
District Structures and Support for Implementing Systemic Change
Developing Programs of Study for Career Academies, Pathways and Smaller Learning Communities
Master Scheduling: Balancing the needs of a compreshenisive high school and Academies/SLCs
Strategies for Assessing School Strenghts and Redesign Needs
CCASN offers training and workshops to teachers, schools and districts. To learn more about our workshops, please go to our Contact page and enter your question or request.
CCASN works with high schools, groups of high schools or school districts to develop and improve students' college-and-career preparation through Career Academies, Linked Learning Pathways, and Small Learning Communities. Preparing for both college and career is a national goal and increasingly reflected in high school course-taking.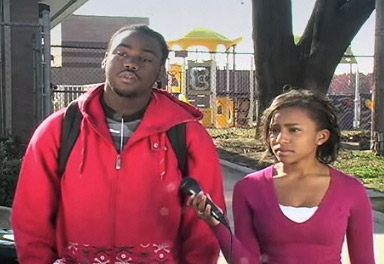 "It's more than you just go to class, you stay there, and then you leave. Since we go out [into the community] a lot with teachers, they help us on a more personal level and with education. They help us with college, they help us with jobs we might want to shadow. So it's more than just going to class."
Engaging an entire school or district in design and implementation helps to ensure that school redesign efforts will suceed and endure. The redesign process involves school and district leaders, the business community, unions, postsecondary partners, government, community groups an students.  CCASN draws on extensive field experience to guide the redesign process.  CCASN has distilled some of that experience into guides and articles that can be used as resources for workshops and on-site assistance.