A Meeting of Like Minds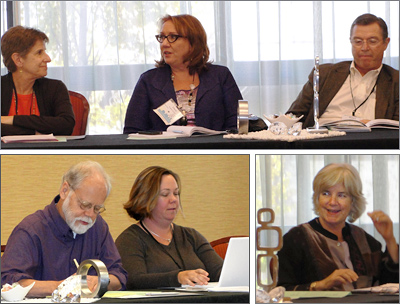 Since 2001 CCASN has hosted meetings of organizations interested in career academies. This is an information-sharing venue intended to keep others informed of work of mutual interest.  It has led to the development of a common definition of career academies, the Career Academy National Standards of Practice, and to task forces and collaborations on a variety of topics related to career academies. Examples of such task forces include standards and assessment, integrated curricula, workplace learning, and national policy.
The Conversation occurs three times yearly at the respective conferences of the California Partnership Academies, National Academy Foundation, and National Career Academy Coalition.  It is open to anyone with a strong interest in career academies, whether from national associations, universities, research organizations, state departments of education, support organizations, or district/ high school leaderships.  The only limitation is that it may not be used for promotion of products or services.
If you're interested in attending a meeting of The Conversation, contact CCASN's National Liaison, Theresa McEwen, theresa.mcewen@berkeley.edu.