Academy of Business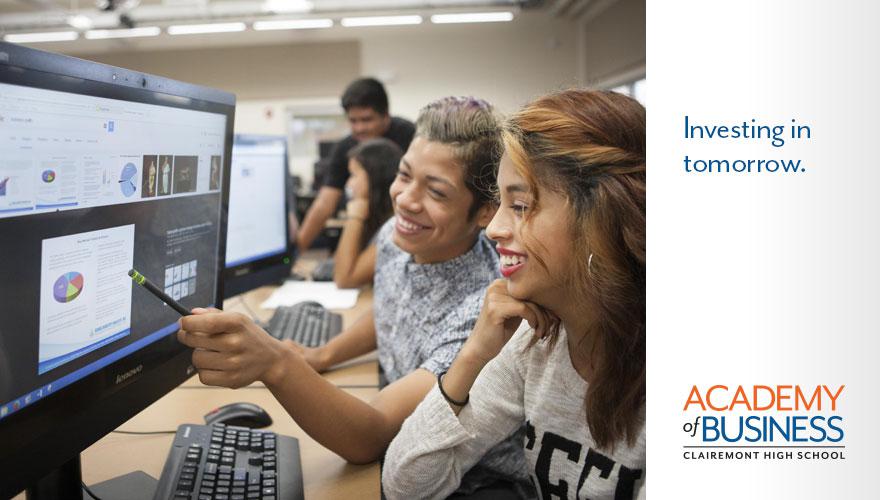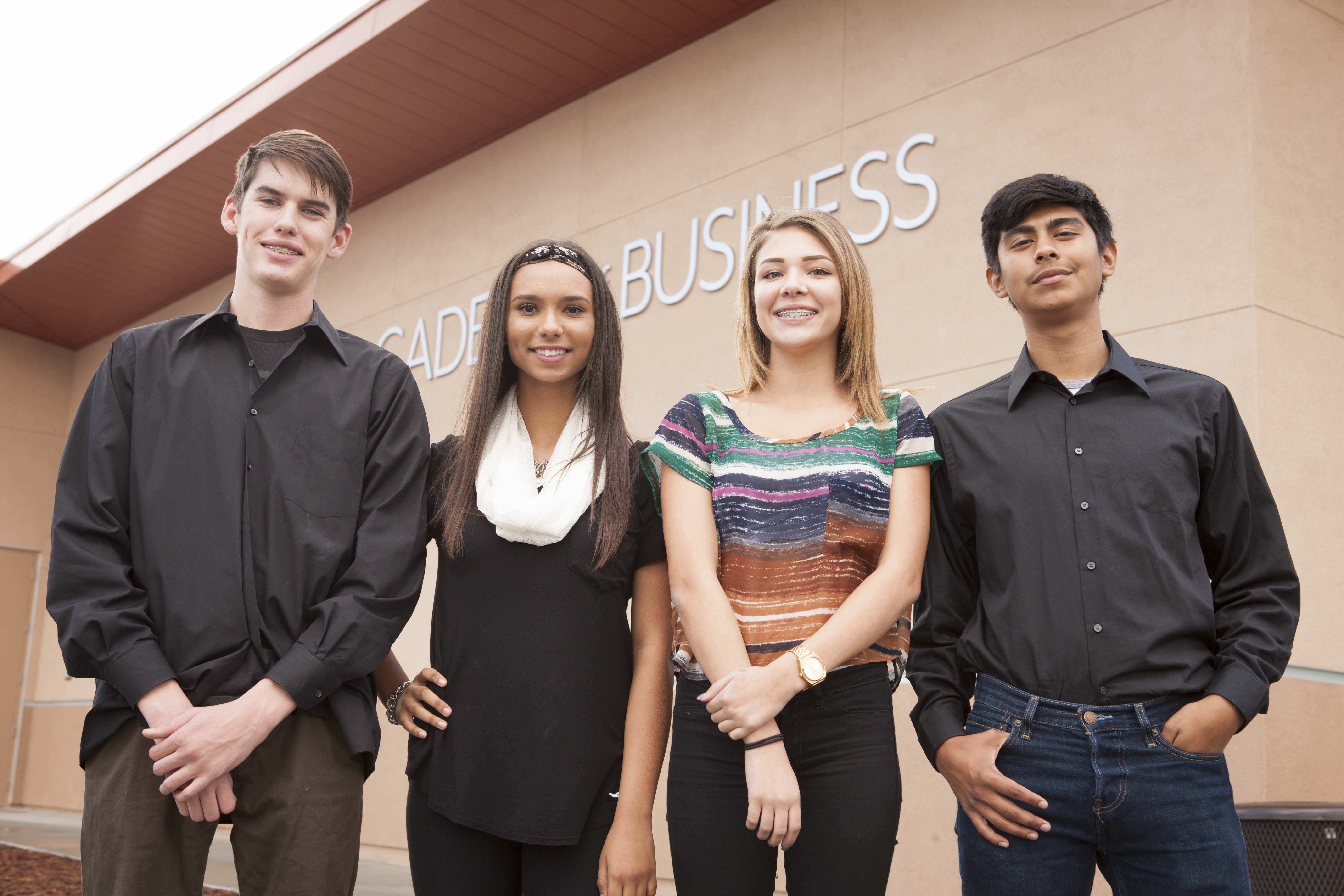 Clairemont High School, San Diego, California
The Academy of Business has strengths in building industry partnerships and student leadership using tried and true structures and systems that sustain those programs year after year.
The Academy of Business has over 200 committed industry partners who volunteer annually as mentors, internship providers, guest speakers, project advisors and more. Our famous mentor and intern programs are fully developed and incorporate valuable materials such as pre-built handbooks, forms, contracts, presentations, and more. The AOB also uses systems to maintain, grow and improve these programs each year. Currently, we have over 65 volunteer mentors and 25 intern supervisors working individually with our students annually.
Contacts
Elizabeth Rush, erush@sandi.net
Rebecca Christman, rchristman@sandi.net
Address
Academy of Business
Clairemont High School
4150 Ute Drive
San Diego, CA 92117
Conference info to follow.
Resources
Flyers and resource documents posted here when available.