Green Energy and Technology Academy (GETA)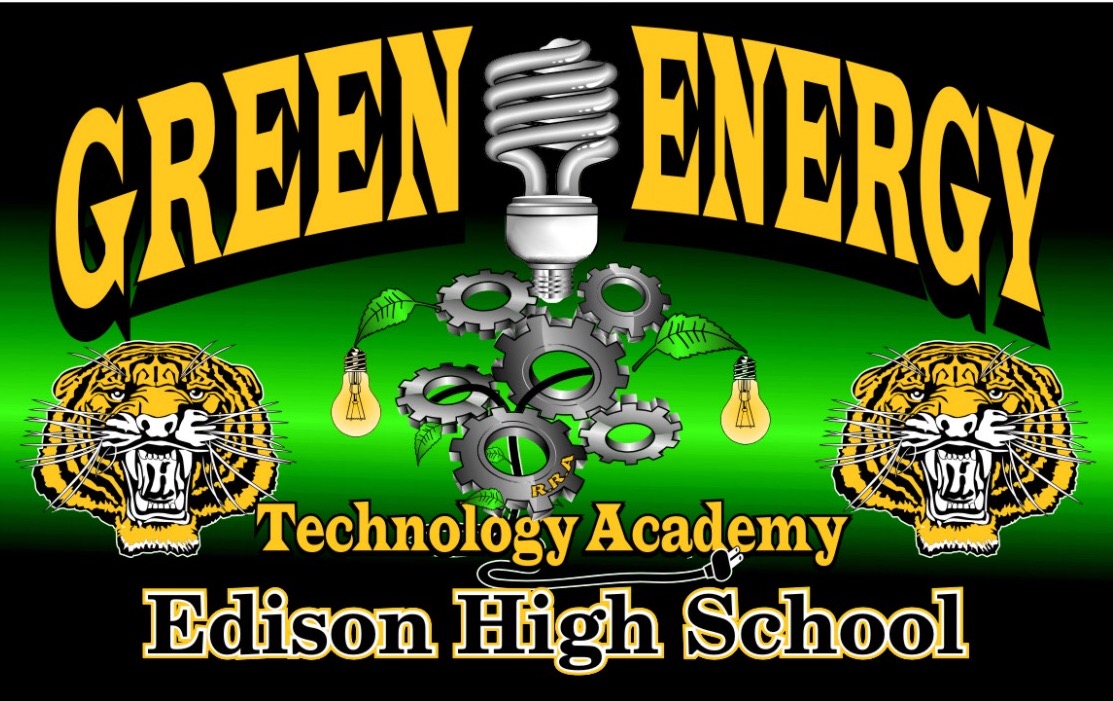 Edison High School, Fresno, California
Edison GETA Lighthouse Academy focuses on student teamwork through cross curricular hands on activities that culminate in a showcase the 4th quarter of each school year.
Edison GETA (Green Energy and Technology Academy) has always put student growth and student need first. It is the reason our focus has always been on team work through common assignments across all four subject curriculums. Through the dedication and concentrated effort of the teachers Edison GETA has had a 100% graduation rate, above average Work Key scores, and several graduates move into the energy or energy related fields.
Contacts
Jennifer Kalashian, Jennifer.kalashian@fresnounified.org
Hector Verduzco, hmverdu@fresnounified.org
Address
Green Energy and Technology Academy
Edison High School
540 E. California Ave.
Fresno, CA 93706
At the March conference we are presenting:
Revive the Lost Art of Electronics
The iPhone in your students' pockets are 100 million times more powerful than Apollo computer that took astronauts to the moon. Our world is awash in cheap, incredibly powerful, high student-interest electronic devices. Yet these days few students even know how to solder. At Edison, we capitalize on the present day access to an incredible array of cheap Chinese components and circuits, to create a curriculum that gets "A's" in Student Engagement, AND Useful Skills Mastery. Come to our Make and Take workshop to see what YOU can create.
Agenda: 8 am – 3 pm, Viewing and providing feedback for student projects from 8 am – 12 noon, Lunch and senior student input from 1230-130 pm, teacher panel 1:30-3 pm.
Registration Information: Contact Hector Verduzco (Lead teacher), hmverdu@fresnounified.org, 559-457-2650 Edison High School Ext. 7-4922 or 559-250-1381 cell, Registration Deadline Wednesday, May 4, 2016
Resources
Flyers and resource documents posted here when available.