Business Academy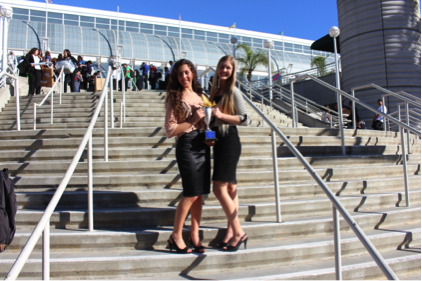 Canyon Springs High School, Moreno Valley, California
We focus on Entrepreneurship and the world of business. Our biggest strength is our alumni and current students that mentor the underclassmen. Alumni help with guest speakers, field trips and helping the seniors with their Virtual Enterprise competitions.
Business Academy is the oldest running academy in the Moreno Valley Unified School District which also runs the student store. The first year of business introduces students to the world of business and teaches them the basic fundamentals of many business fields. Business Academy Entrepreneurship The second year of business teaches students who are interested in building their own business in the future, how to create a business plan and also gives students a chance to make their business come to life in a 3D model. Virtual Business is a simulated business that is set up and run by students to prepare them for reality in the business environment. The students determine the nature of their business.
Contacts
Willene Biere, wbiere@mvusd.net
Address
Business Academy
Canyon Springs High School
23100 Country Crest Dr.,
Moreno Valley, CA 92557
At the March conference we are presenting
We will have a round table discussion about how we created Houses to have the students create teamwork; help each other in class work. We will also presenting our junior level class on Entrepreneurship.
Registration Information: Willene Biere, wbiere@mvusd.net, 951-571-479
Resources
Flyers and resource documents posted here when available.