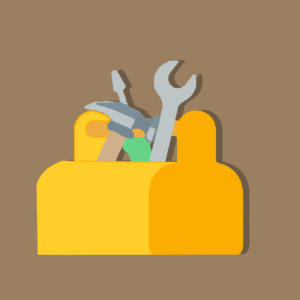 The Toolbox can save you hours of time. The categories of documents comprising the Toolbox appear below, followed by descriptions of what they include. These editable documents, samples from the field, are not offered merely as templates but rather as springboards for the work of individual teams. Feel free to adapt them to the specific needs of your Academy, Pathway, high school and/or district.
Work-Based Learning
Support for all aspects of the Continuum of Work-Based Learning, from Career Awareness to Exploration to Preparation and Training. Please also look our Guides. Other resources available from ConnectEd (in particular, their Work-Based Learning Toolkit) and from the National Academy Foundation.
Teacher Teaming
Recruitment, Team Building, and Community of Practice Development. For curriculum development resources, visit our Curriculum Database. Resources for curriculum mapping, project planning and assessment are also available from ConnectEd Studios.
Student Recruitment and Supports
Materials related to Student Recruitment, Academic Supports, Recognitions, Leadership, and Using Student Data. For additional resources in this area, look at the Self Assessment Guide for College and Career Academies.
Mentoring
In addition to the many resources in this topic, please look at the Mentor Handbook.
Partnerships with Employers, the Community, and Post-Secondary Education
Advisory Boards, and resources for building relationships with employers and community partners, and for teaching about post-secondary options. Please also browse our Guides. For strengthening college-going culture, visit the College Going Culture website.
Parent Involvement
Support for Academy-Home Communication, Parent Participation and Parent involvement in Academy Leadership.