CCASN Supports…
Association for Career and Technical Education (ACTE), Alexandria, VA (www.acteonline.org).  The largest national education association dedicated to the advancement of education that prepares youth and adults for careers.  Focused on increasing public awareness and appreciation for career and technical programs and to assuring growth in local, state and federal funding for these programs by communicating and working with legislators and government leaders.  ACTE provides professional development, resources and tools for educators and is the dissemination arm of the National Research Center for CTE.
Buck Institute for Education (BIE), Novato, CA (www.bie.org). Focuses on making schools and classrooms more effective through the use of problem and project based learning, providing curriculum and training materials, professional development, and research.
Center for the Social Organization of Schools (CSOS), Johns Hopkins University, Baltimore, MD (web.jhu.edu/csos). Works with over 100 high schools in its Talent Development High Schools network, mostly in the east and central parts of the country, built on a ninth grade program designed to raise the performance of at-risk students leading to grade 10-12 career academies.
ConnectEd California, the California Center for College and Career, Berkeley, CA (www.connectedcalifornia.org). Sponsor of the Linked Learning Alliance, active in CA state policy work, develops extensive integrated curriculum, is sponsoring a district-wide approach to linked learning pathways in selected CA districts.
Education Northwest (formerly Northwest Regional Education Lab), Portland, OR (www.educationnorthwest.org). Focused nationally but especially on northwestern states, Education Northwest provides an assortment of materials and services related to issues such as low performing schools, small learning communities, parent involvement in schools, math and science programs (especially for girls), and literacy coaching.
Ford Partnership for Advanced Studies (Ford PAS), Newton, MA & Dearborn, MI (www.fordpas.org). FordPAS offers an inquiry- and project-based interdisciplinary curriculum program that provides students with content knowledge and skills in such fields as business, economics, engineering, and technology, linking learning in traditional academic subjects with post-secondary education and the workplace.
Institute on Education and the Economy (IEE), Teachers College, Columbia University, New York (www.tc.columbia.edu). IEE is an interdisciplinary policy research center that focuses on the interaction between education and the economy, including research, technical assistance, and evaluation, particularly related to high school/ community college connections and dual enrollment programs.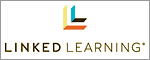 Linked Learning Alliance, (LLA) Sacramento, CA (www.linkedlearning.org). LLA is a statewide coalition of education, industry, and community organizations dedicated to improving California's high schools and preparing students for postsecondary education and careers. Linked Learning transforms the high school experience by bringing together strong academics, demanding technical education, and real-world experience to help students gain an advantage in high school, postsecondary education, and careers. In the Linked Learning approach, students follow industry-themed pathways in a wide range of fields such as engineering, arts and media, biomedicine and health.
MDRC, New York City and Oakland, CA (www.mdrc.org). A series of reports on their 15-year experimentally designed national longitudinal evaluation of career academies, which showed substantial employment gains eight years after high school graduation for academy graduates compared with their non-academy control groups.
NAF, New York City and Berkeley, CA (www.naf.org). Works with over 500 academies in 40 states, sponsors a conference each July for all NAF affiliates and smaller versions at other times for academy leads. Technical curriculum/ lesson plans in four career fields—finance, engineering, hospitality & tourism, and information technology, and various other materials.
National Association of State Directors of Career Technical Education Consortium(NASDCTEc),(www.careertech.org), represents the state and territory heads of secondary, postsecondary and adult Career Technical Education (CTE) across the nation. NASDCTEc, through leadership, advocacy and partnerships, aims to support an innovative CTE system. NASDCTEc works in cooperation with the National Career Technical Education Foundation (NCTEF) to guide the progress of the National Career ClustersTM Framework and leads the Common Career Technical Core.
National Career Academy Coalition (NCAC), Philadelphia, PA (www.ncacinc.com). A membership organization, sponsors a national career academy conference each fall, conducts certifications of academies using the Career Academy National Standards of Practice and its rubric built around these.
National Center on Education and the Economy (NCEE), Washington, D.C. (www.ncee.org). Focused on standards and programs that help to meet them, NCEE conducts research, analysis and advocacy while providing training, professional development, technical assistance, and materials.
National Educator Program (NEP), Denver, CO (www.neponline.org). NEP focuses on leadership and sustainable school improvement to raise student achievement, particularly around career academies, high school redesign, and small learning communities, offering professional development workshops and conferences.
National Partnership for Careers in Law, Public Safety, Corrections and Security, Annandale, VA (www.ncn-npcpss.com). With regional centers and partner agencies around the country this network supports the development and certification of career academies in these fields with various materials and workshops.

Southern Regional Education Board (SREB), Atlanta, GA (www.sreb.org). Works with over 1,000 high schools in 16 states in its High Schools that Work network, mostly in the southeast, many of which have academies. Sponsors a large conference in July each year, plus a series of smaller regional and state workshops. Works in grades P- 20, with a variety of reports and materials to support its 12 "Challenge to Lead" goals.
Stanford Center for Opportunity Policy in Education (SCOPE), Stanford, CA (edpolicy.stanford.edu/). This organization fosters research, policy and practice to advance high quality, equitable educational systems in the U.S. and internationally. Affiilated with the Stanford Graduate School of Education, the Center for Comparative Studies in Race and Ethnicity, and the Stanford Center for Assessment, Learning and Equity.
WestEd, San Francisco, CA (www.wested.org). Nationally focused but especially on California and other western states, WestEd provides an assortment of materials and services related to educational policy issues such as literacy/ reading, English language learners, charter schools, youth development, assessment and evaluation, small learning communities, and community building.